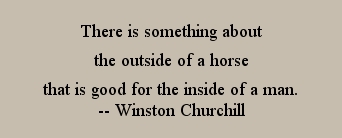 A full service facility with excellent pastures. We have     all the tools you could need to work, train, school &/or     enjoy a day with your horse. We have several arenas. A     cross country course and many trails. All located on     1000 + (family owned) rolling acres along the Patuxent     River with     a mile of sandy beach front. If you like a     relaxing ride with     a view this place is unbelievable.     Very nice and very private. 

    3100 Cage Rd. "BIG BARN" club house for     brochures, and  self guided tour.  

Off Mackall Road on the right before Patterson Park 

St Leonard, Maryland


Crofton Briscoe - 410 586-0801

            or 410-231-5166

Like us on Facebook Cage Stables and Follow us on Instagram @cagestables.